Ever since motorized vehicles went into mass production, transportation became a very stable and lucrative industry for all the entrepreneurs who want to make living without taking too much risk. However, it was during a recent couple of years when the volume of traded goods drastically increased, and online trading took stronger roots, that transportation once again got the wind at its back.
Let us take a look at some of the ways you can use these fortunate circumstances and use the expanding transportation market to start your own business.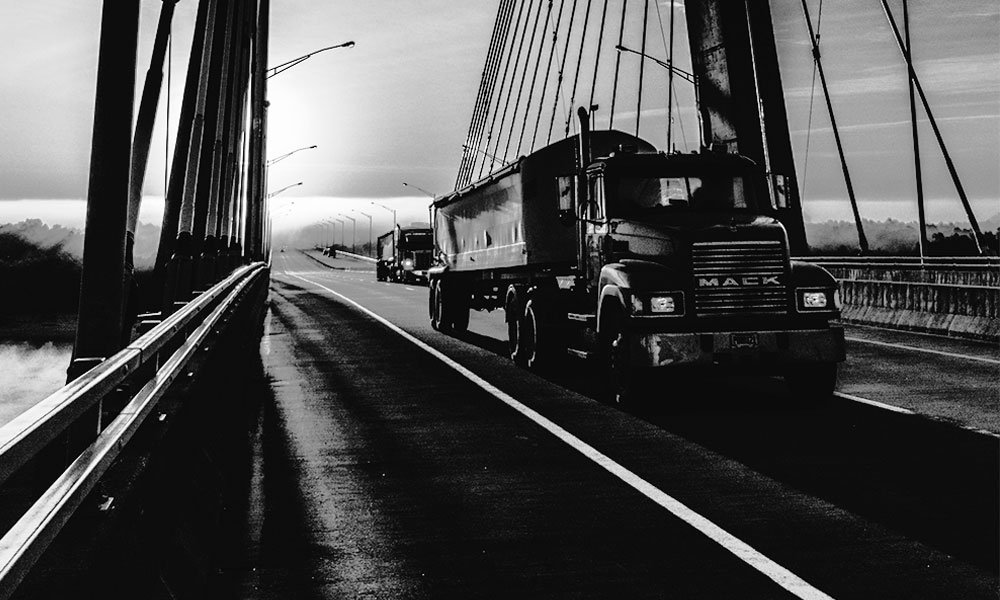 Different types of transportation businesses
Before you commit to any specific logistics niche, it is good to know about all the options you have at disposal. Some business types may suit your sensibilities and ambitions better than others.
Truckload carriers – The companies that earn by selling their fleet capacity to other businesses that need logistic support.
Private fleets – The fleets are part of the company producing the goods.
Less than truckload carriers – LTL companies shipping various products from point A to point B. They serve as an alternative to postal services.
Household movers – As the name suggests, these businesses are primarily concerned with relocations and related services.
Inter-modal – This activity involves transportation in which the freight is hauled throughout the world with different vehicles.
Write a detailed business plan
All the options we covered above have their pros and cons. If you are starting from scratch, however, LTL or household moving makes the safest investment.
That said, regardless of the choice you make you will need to write a business plan that will include:
Detailed market analysis
Clearly defined goals
Financial overview
The description of the expected expenses (fleet maintenance, labor costs, profit goals, etc.)
Marketing strategy
Managerial structure
This plan will serve both the lay down useful guidelines and serve as a reference point you can use to measure current progress.
Assemble the fleet and buy the vehicle
The number and the type of vehicles you are going to buy will largely depend on the current needs of your company. Still, since you are building a business from the scratch and still fighting for every opportunity you can get, it is highly advisable to assemble the diverse fleet and transition to more specific services once you find footing. The same can be said about the equipment. Be sure to have everything ranging from retractable ratchet straps to forklifts, so you don't miss any opportunity.
Expand the service offer
As we've already mentioned, the logistic industry is pretty stable, but it's also very competitive and leaves no room for diversification. That is why you should use every opportunity you have at disposal to set yourself apart from the competition. One of the easiest ways to do that is to move beyond the simple transportation portfolio and expand it with services like packing, moving, and even repairs and maintenance. The more problems you manage to solve at the same time, the better.
Invest in the latest technology
Although the success of your business will ultimately depend on the experience of your drivers and the quality of your vehicles, using some of the latest productivity assets can do a lot to make your company more efficient. The list of the tools you can use includes the likes of GPS navigation, cloud-based infrastructure, customer relationship management tools, and, of course, some of the popular logistic management packages.
We hope these few considerations gave you some general idea in which direction you should push your future efforts and how to properly set up your transportation company. Logistic industry is undergoing a small renaissance during the last couple of years. If you want a safe and perspective startup opportunity, you'll hardly find better than this.